About Terra Photography Expeditions
​
Hello!
We are Terra Photography Expeditions (corporate name is still Vagabond Trails Handelsbolag until the name change finalises). We are a adventure tour operator born out of Jonas' and Veronica's lifelong passion for photography, nature and mountains. We only offer the kind of expeditions that we ourselves would want to go on!
The vision of Terra Photography Expeditions is to create and provide photography expeditions for those who wish to find unique ways to explore and photograph our planet. We are strong believers in the power of storytelling and make our utmost to merge photography and videography with local cultures to ensure the opportunity to tell real stories through creative output. We access nature by most means, be it hiking, snowshoeing, cross country skiing, helicopters, snowmobiles or canoes (but we always prefer human powered travel).
Sometimes we collaborate with talented photographers to provide creative guidance on our expeditions to be able to offer something unique. Everyone that we work with share our values and goals and will ensure that you get the most out of your trip.
Our main goal is to share our love and passion for nature by offering high quality adventures to those who want to explore and go beyond ordinary. Check out our expeditions and workshops and join us for one of our adventures.
​
Vagabond Trails Handelsbolag also operates Vagabond Trails on which is a part of the company that specialises on trail running! This part of the business is headed by Veronica. The photography expeditions are headed by Jonas.
Our Commitment to You and the World
We create photography expeditions for those who wish to find unique and meaningful ways
to explore and photograph our beautiful planet.
Leave No Trace
​
We employ and advocate the Leave No Trace policy. The Seven Principles of the policy are the most robust and widely utilised minimum impact outdoor practices. Each Principle covers a specific topic and provides detailed information for minimising impacts. The Seven Principles:
​
Plan Ahead and Prepare

Travel and Camp on Durable Surfaces

Dispose of Waste Properly

Leave What You Find

Minimize Campfire Impacts

Respect Wildlife

Be Considerate of Other Visitors
Licensed and Insured Tour Operator
​
We are fully licensed and insured as per the European Union Council Directive 90/314/EEC of 13 June 1990. This gives you and yours peace of mind whilst in the mountains.
​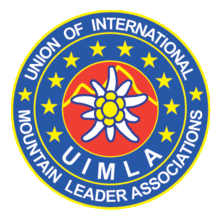 Experienced and Qualified Guides
We only employ experienced and certified UIMLA International Mountain Leaders and IFMGA Mountain Guides as Expedition Leaders. Your safety on the trails and in the mountains is always our primary focus.
Jonas Paurell, Co-Founder
​
My name is Jonas Paurell and I am a photographer, UIMLA Mountain Leader and filmmaker.
​
I grew up in between a great forest and the vast sea in Sweden. I spent my entire childhood running in the forest, climbing cliffs, cycling and painting. At the age of 13, when my dad gave me my first camera (a Pentax Program A from around 1984) and I subsequently shot a terrible series of still life pictures of a squashed banana, I knew that I had found my passion in the pursuit of creative expressions in 35mm, medium format and digital photography.

It has now taken well over 20 years to hone my photography skills from images of a squashed banana to something that I am proud of.

Way back, in my student days, I worked as a freelance photographer in the evenings mainly covering rock concerts, my spare days were spent working for Fujifilm and my summers working for retailer Scandinavian Photo (in the glorious 2000s when Canon Ixus with its 4MP was the hottest item). At some point I also had the honor to serve as the president for Uppsala University Photo Society.
​
However, it wasn't until 2016 that working with a camera became my profession as I started working commercially and also teaching photography workshops. Before this, ran my own corporate strategy firm specialising in growth and turn-around scenarios in Africa, and before that I was a lawyer for the United Nations.
​
Terra Photography Expeditions
My wife, Veronica, and I launched Terra Photography Expeditions with the idea that we would take people on expeditions to hard to reach places and show them the true beauty of our world whilst also photographing it.
​
It is my photography background together with my years in corporate strategy and 5 years working as a mentor in strategic management for Nottingham University Ningbo MBA programme that made me realise that I love teaching and helping people to evolve. Terra Photography Expeditions is the place where my passion for teaching and photography merges with dreams of sharing explorations of faraway places with other likeminded people.
​
Our Epic World
2018 marked a milestone in my life as I initiated the biggest creative project of my life by filming the first instalment of "Our Epic World" series. Through a series of documentaries I intend to tell nature's story through the lens of adventure to appeal to the next generation. The first documentary will be released in mid to late 2020.
​
UIMLA International Mountain Leader​
I am a UIMLA Mountain Leader and I hold a QNUK level 3 Award in Outdoor First Aid.​
​
Feel free to get in touch through our website or:
Personal Website: www.jonaspaurell.com
Instagram: @jonaspaurell
Facebook: @jonaspaurellphotography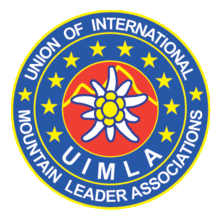 Veronica Rojas Paurell, Co-Founder
​
Veronica was born and raised between the Andes mountains and the Amazon jungle in Ecuador. She completed an environmental engineering degree and a masters in engineering for sustainable development at the University of Cambridge. After working for years as an environmental engineer and also in the consumer goods sector she decided to change her life and head back into nature.
​
Veronica is passionate about mountain running and her dreams have taken her to run in Ecuador, Spain, Italy, Switzerland, Chile, Perú, México, France and more. Veronica decided to start Vagabond Trails to share her passion and love for hiking and running in the mountains with other people.
​
Instagram: @runningthedreams
Facebook: Veronica Rojas
​
CONTACT
Terra Photography &
Vagabond Trails Handelsbolag
Company number: 969786-7076
Malmgatan 9, 426 71, Vastra Frolunda, SWEDEN
​
Telephone: +46704248899
​