Our Commitment to You and the World
We create photography expeditions for those who wish to find unique and meaningful ways
to explore and photograph our beautiful planet. We are committed to inspiring people about the beauty that the world has to offer. We are equally committed to actively protecting the environment and local cultures that we move through - we always endeavour to leave as small a footprint as possible.
Leave No Trace
​
We employ and advocate the Leave No Trace policy. The Seven Principles of the policy are the most robust and widely utilised minimum impact outdoor practices. Each Principle covers a specific topic and provides detailed information for minimising impacts.
​
The Seven Principles
Plan Ahead and Prepare

Travel and Camp on Durable Surfaces

Dispose of Waste Properly

Leave What You Find

Minimize Campfire Impacts

Respect Wildlife

Be Considerate of Other Visitors
Licensed and Insured Tour Operator
​
We are fully licensed and insured as per the European Union Council Directive 90/314/EEC of 13 June 1990. This gives you and yours peace of mind whilst in the mountains.
​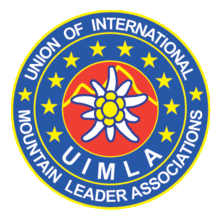 Experienced and Qualified Guides
We only employ experienced and certified UIMLA International Mountain Leaders and IFMGA Mountain Guides as Expedition Leaders. Your safety on the trails and in the mountains is our primary concern.
Veronica Rojas Paurell, Co-Founder
​
Veronica was born and raised between the Andes mountains and the Amazon jungle in Ecuador. She completed an environmental engineering degree and a masters in engineering for sustainable development at the University of Cambridge. After working for years as an environmental engineer and also in the consumer goods sector she decided to change her life and head back into nature.
​
Veronica is passionate about mountain running and her dreams have taken her to run in Ecuador, Spain, Italy, Switzerland, Chile, Perú, México, France and more. Veronica decided to start Vagabond Trails to share her passion and love for hiking and running in the mountains with other people.
​
Instagram: @runningthedreams
Facebook: Veronica Rojas
​
CONTACT
Terra Photography &
Vagabond Trails Handelsbolag
Company number: 969786-7076
Malmgatan 9, 426 71, Vastra Frolunda, SWEDEN
​
Telephone: +46704248899
​